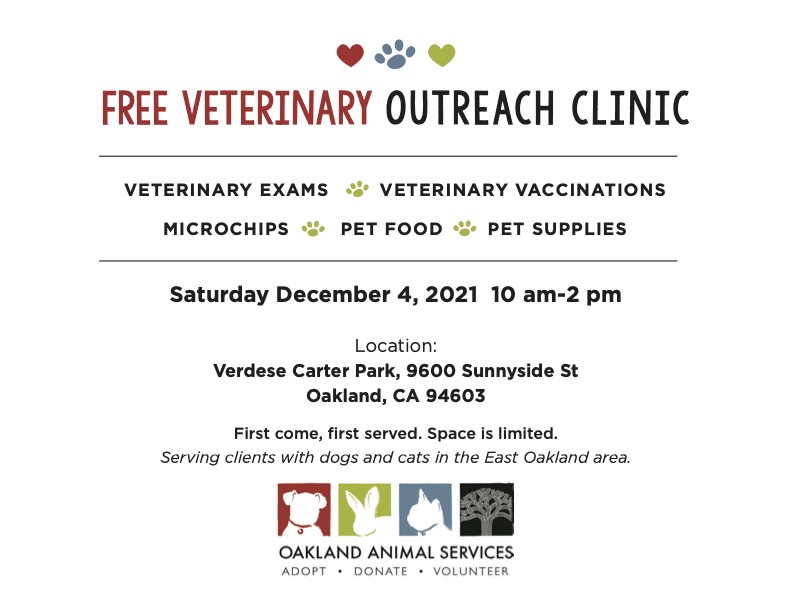 Thanks to a generous grant from Petco Love, Oakland Animal Services is holding a free veterinary clinic for low-income residents of East Oakland on Saturday Dec 4, from 10am to 2pm, at Verdese Carter Park in Oakland.
Pet guardians will receive veterinary exams for their pets, as well as vaccinations, microchips, pet tags, and pet food and supplies, at no cost.
Please feel free to come by and/or share this information with pet guardians who may need support for veterinary care and supplies for their pets!