Mickey's Medical Fund has saved the lives of many shelter animals since it was founded in 2015 by Friends of Oakland Animal Services (FOAS). But who is Mickey?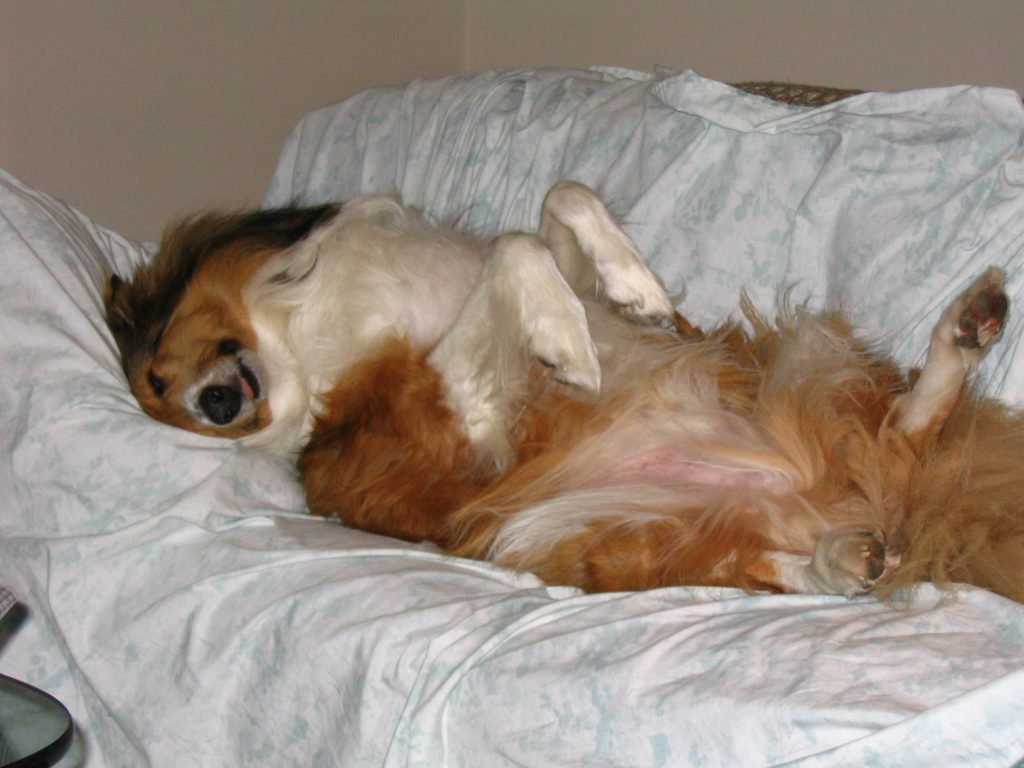 A stray collie, found wandering with a chewed off rope around his neck, was brought to the Contra Costa County Animal Shelter in 2005. He was too thin and had multiple medical issues, but his gentle nature shone through and he was soon taken home by a loving family. Mickey was nursed back to health and then spent the rest of his days walking on the beach, sleeping on the sofa, and enjoying his nightly treat of chopped hot dog, heated to the perfect temperature. He had other doggy siblings over the years, but Mickey remained the darling of his human mother's heart and he, in turn, was utterly devoted to her.
Mickey's passing in May of 2015 inspired his family to make the founding donation to Mickey's Medical Fund in order to help homeless pets at Oakland Animal
Services receive the medical care they need. The fund was established just in time to save numerous puppies that were sick with parvovirus during one of the worst outbreaks the shelter has seen. Without the funds for treatment (and foster families who helped the dogs recover), these puppies would have been put to sleep to prevent spread of the highly contagious disease in the crowded shelter environment. Happily, each one was treated, and most survived the treatment and went on to find loving adoptive homes.
Through Mickey's Medical Fund, FOAS has been able to help many other animals, paying for everything from medical tests and dental cleanings to necessary amputations and other surgeries. Over the past year, FOAS has been raising funds for a digital x-ray machine so that vet staff can quickly diagnose and treat injured animals in-house. This is especially important to reduce suffering and risk of further injury when animals are transported to an outside veterinary clinic. FOAS is delighted to announce that Mickey's family has made this dream come true by donating the remaining funds required to purchase the x-ray machine.
The animals (and humans) at Oakland Animal Services are truly grateful to Mickey for inspiring his family to continue helping others in his memory. You can be part of our lifesaving work by making a donation to Mickey's Medical Fund.