If you've made the decision that you can no longer keep your pet, finding a new home and family for your pet is the best thing you can do for them. Your pet will be less stressed staying in familiar surroundings until a new home is found.
Before deciding to bring your pet to an animal shelter, there are many things you can do on your own. Here are some helpful tips to get you started on a search for the best new place for your pet to call home. With careful consideration, time, and effort you can find a great home for your pet.
Spread the word
1. Start with your circle: Friends, family and people that you work with are the best way to start. Ask them to ask ten friends as well
2. Contact the individual/breeder/shelter/rescue group where you acquired your pet. Many organizations would be willing to take your pet back or assist you in finding a new home
3. Post your pet on Home to Home
Oakland Animal Services has partnered with Home to Home to help you find a new home for your pet. There's no place like home. Unfortunately, pets sometimes need a new one. We understand. Home to Home helps pets stay out of shelters. It is a direct-to-adopter tool for pet guardians. In just a few simple steps, pets can find a loving new home without ever seeing the inside of a shelter. It's free to use for both guardians and adopters!
4. Post your pet on Rehome: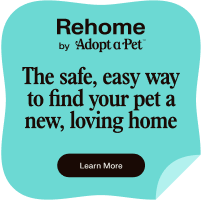 5. Share your pet on other rehoming sites and programs:
6. Share on social media sites:
7. Got a purebred? Try breed rescues:
If you have a purebred dog or cat you may be able to find a rescue organization that specializes in helping pets of that breed. Search for breed rescues in your area by visiting Petfinder and looking for pets of a certain breed near your zip code. The American Kennel Club also has a list of parent breed rescue organizations which may be able to refer you to a local breed rescue group. Be sure to screen the rescue before giving up your pet – make sure the current animals they care for look well cared for and ask about their adoption policies and how they place pets in their care.
8. Place signs at your veterinarian's office, pet supply stores, grooming shops, grocery stores, churches, gyms. Include a color photo in the advertisement and description of your pet along with contact information. If your pet is spayed or neutered, be sure to mention this. Give copies to your friends and family and ask them to do the same.
9. Looking for a new home for your pet rabbit? Take a look at House Rabbit Society's recommendations here.
Rehoming preparation
Screen potential adopters
Shelters and adoption partners
If you are unsuccessful in re-homing your pet, you can surrender your pet to your local animal shelter. Most shelters screen potential adopters to make sure that they will be able to provide a safe, responsible, and loving home for your pet.
Even if your pet does qualify for entrance into a "no-kill" shelter and there is space available, there are no guarantees that the shelter will take your pet. Most "no-kill" shelters are limited admission and reserve the right reject an animal they deem unfit for adoption. Rules and regulations vary in every shelter, and so do the conditions. Make sure that any shelter you bring your animal to has a reputation for humane conditions and successful adoptions. Shelters should not be your worst option but ideally, not your first option.
If you decide to bring your pet to a shelter, you will usually be asked to complete a pet profile designed to address common questions about your pet. Please bring any previous veterinary and vaccination records. If your pet is healthy both medically and behaviorally and is placed into our adoption program, s/he will stay available for adoption until a new home is found, provided that there are no changes to health or behavior during their stay.
Unfortunately not all pets are considered adoptable. Some pets may not qualify for the adoption program due to health or behavioral conditions that seriously impact quality of life, or due to significant aggression that endangers others. We will try to provide you with as much information as possible at the time of intake to give you the opportunity to make the best choice for you and your pet before you relinquish to us. Keep in mind that the shelter environment is very stressful and your pet may behave quite differently than they have in a home environment.