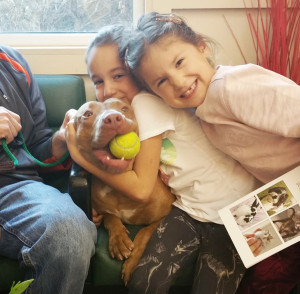 All dogs over four months old in Oakland must have a current rabies vaccination, be microchipped and have a current  City of Oakland license.  You can use PetData.com to license your dog online.
Also review local and state laws regarding keeping animals in Oakland.
License Fees:
Dog Licensing Fees

1 Year

2 Year

3 Year

Unaltered Dog

$100.00

$150.00

$175.00

Spay/Neuter Dog

$10.00

$15.00

$25.00

Senior Discount (60+)

1 Year

2 Year

3 Year

Unaltered Dog

$50.00

$77.25

$87.50

Spay/Neuter Dog

$5.00

$7.50

$12.50

Other Fees
Replacement Tag

$8.00

Senior – Replacement Tag

$2.00

Transfer

$10.00

Late Fee (90 days past due)

$15.00

Late Fee (each addl month)

$15/month ($45 max)
Microchipping:  Oakland Animal Services can microchip Oakland dogs and cats for $10 during open shelter hours.  You can also have your dog microchipped at your veterinarian or local vaccine clinic. UPDATE: Due to COVID-19 shelter-in-place declaration we are not offering this microchipping services to the public at this time.
Rabies Vaccines:  Oakland Animal Services does NOT provide rabies vaccines to non-shelter dogs.  You must take your dog to a veterinarian or a vaccine clinic to be vaccinated.
Exemption for Rabies Vaccine:  If your veterinarian determines that your dog should not be vaccinated for rabies because of a medical issue, please have your veterinarian complete the Canine Rabies Exemption Form.  Please follow the directions listed on the form to submit to the Alameda County Vector Control.  If APPROVED, you can submit the form to Oakland Animal Services to purchase a one year dog license.  You will need to resubmit the form each year to renew your dog license.  *Please note that the State of California does NOT accept rabies titer testing results as proof of rabies vaccination.