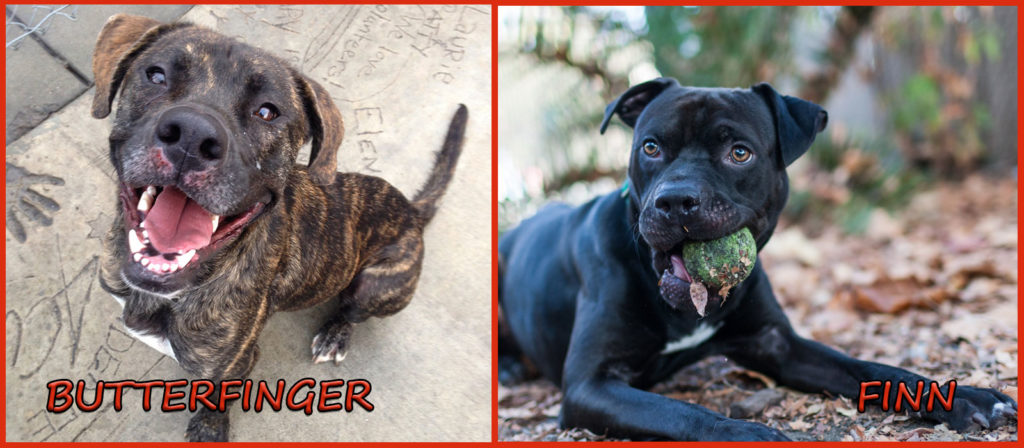 More info on Butterfinger | More info on Finn
UPDATE, 27 Nov 2017:  Butterfinger and Finn are now in foster homes!
Butterfinger is an active dog who loves to play soccer! He is beginning to show signs of kennel stress so we are hoping to find him a foster or forever family soon.
Finn is a very playful dog who is treat motivated and therefore easy to train. He is ready to leave the shelter and find a foster or forever family.
To foster Butterfinger or Finn, complete and submit our online questionnaire.