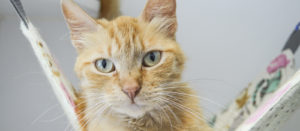 Friends of Oakland Animal Services' next free spay/neuter day is coming up on Sunday, Aug 11, 2019. No appointment is needed for this event. Oakland residents of limited financial means may bring pet cats, feral cats in traps, and pet dogs (of all sizes).
Pets will be checked in from 7:30 – 8:30am on a first-come, first-served basis. Surgeries will be performed by licensed veterinarians inside the East Bay SPCA spay/neuter clinic facility. Animals will also receive free vaccines and microchips.
When
Sunday, August 11, 2019
7:30 – 8:30am
Please notes these events fill up. Arrive early to secure a spot!
Where
410 Hegenberger Road, Oakland
Note: Cats and dogs must fast after midnight the night before surgery. Pets may drink water after midnight. This program is available to Oakland residents only. You will be asked to provide an Oakland address at check-in.
This event is fully funded by Friends of Oakland Animal Services and is made possible by the generosity of FOAS donors. Support our program to prevented unwanted litters in Oakland!