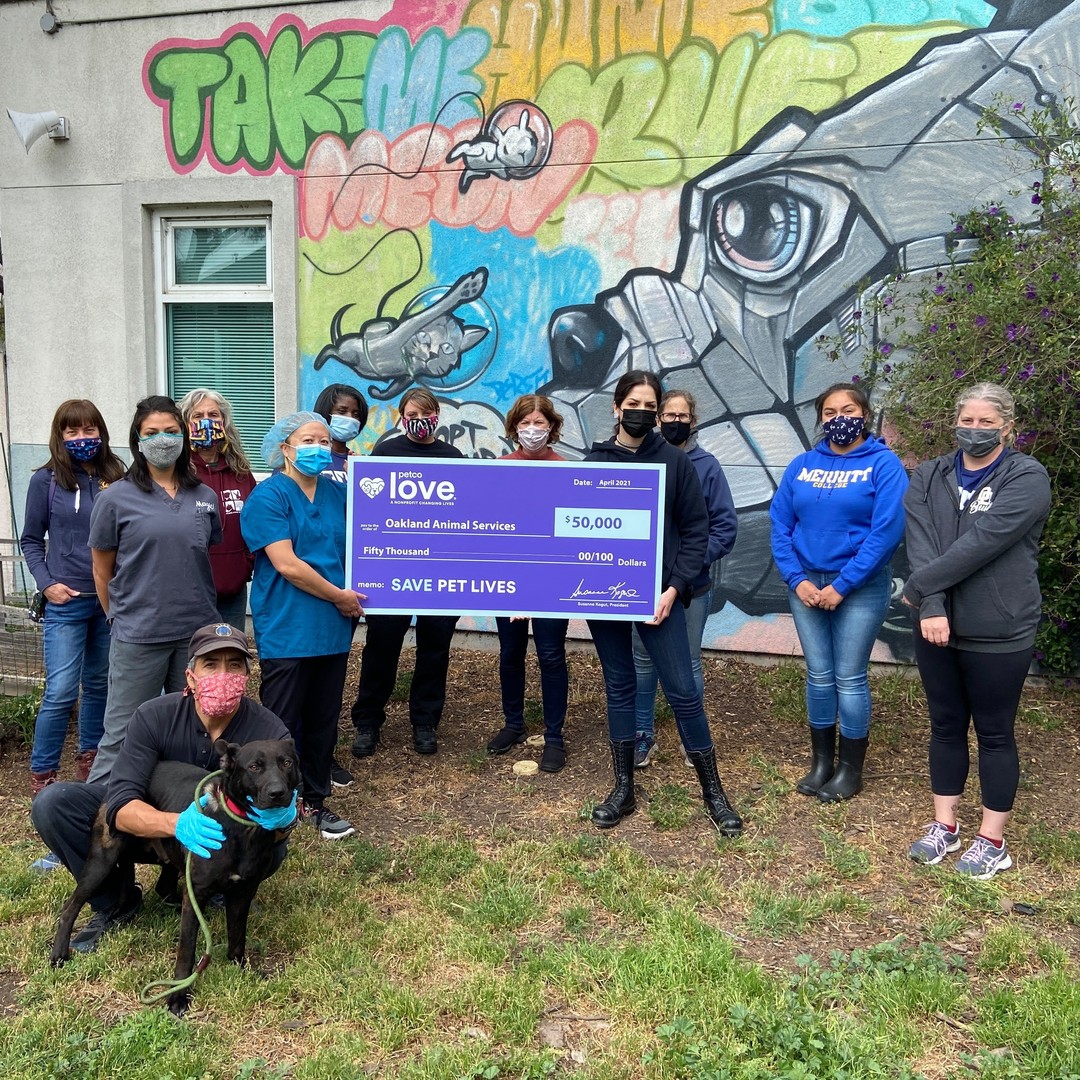 Thanks to a generous grant from Petco Love, we held our first community clinic that was open to the public in August, serving the residents of East Oakland. The clinic was a tremendous success, with 103 pets receiving medical treatment from our veterinary staff and 12 animals receiving spay/neuter surgery, all at no cost. In addition, pet food and supplies such as microchips, collars, leashes, and tags were provided to pet guardians.
Veterinary treatment included vaccinations, flea medication, microchips, and veterinary exams. Pet guardians with un-spayed/un-neutered pets were able to sign up for free spay/neuter surgery, and almost 50 pets were signed up! These surgeries will be performed by our veterinary staff at the shelter over the next few weeks.
We are so grateful to Petco Love
for their generous grant and to Councilmembers Loren Taylor
and Treva Reid
, for supporting this effort. We also want to say a special thanks to Pets in Need
for bringing their spay/neuter van to Oakland and making it possible to spay/neuter 12 dogs and cats on-site at the event.
We also certainly could not have done this without all the help from our amazing volunteers and staff. Thank you all so much!