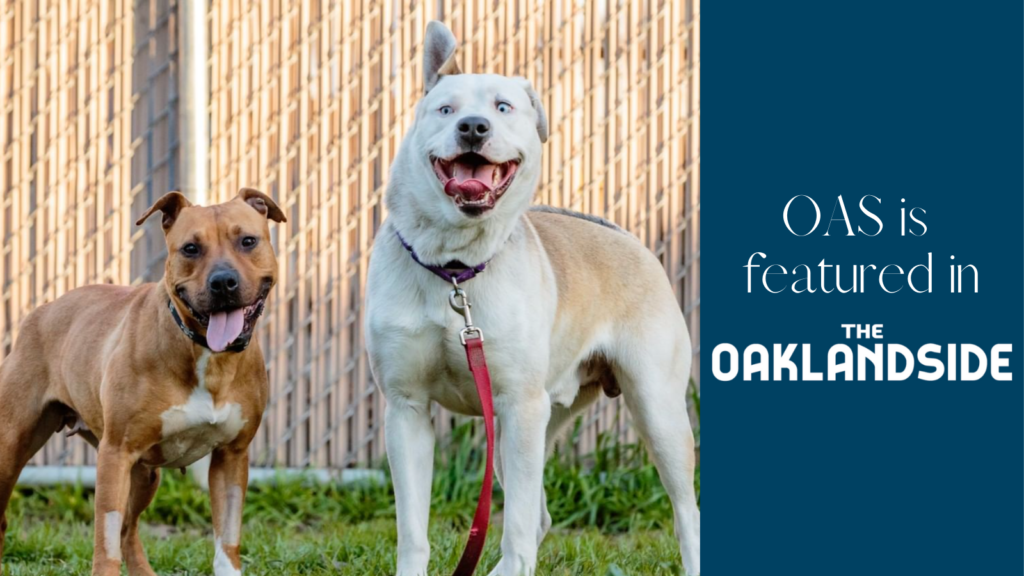 Exciting news! OAS was recently featured in The Oaklandside announcing that adoptions are up and the numbers of dogs being euthanized are at historic lows.
Our transition from a shelter-based model to a community-based model is paying off! In this model, we place more emphasis and effort on keeping pets with their loving families and in foster homes instead of being housed in the shelter.
This is a huge win for us as Oakland's only open-admission shelter which takes in over 5,000 animals each year.
Read the full article here.