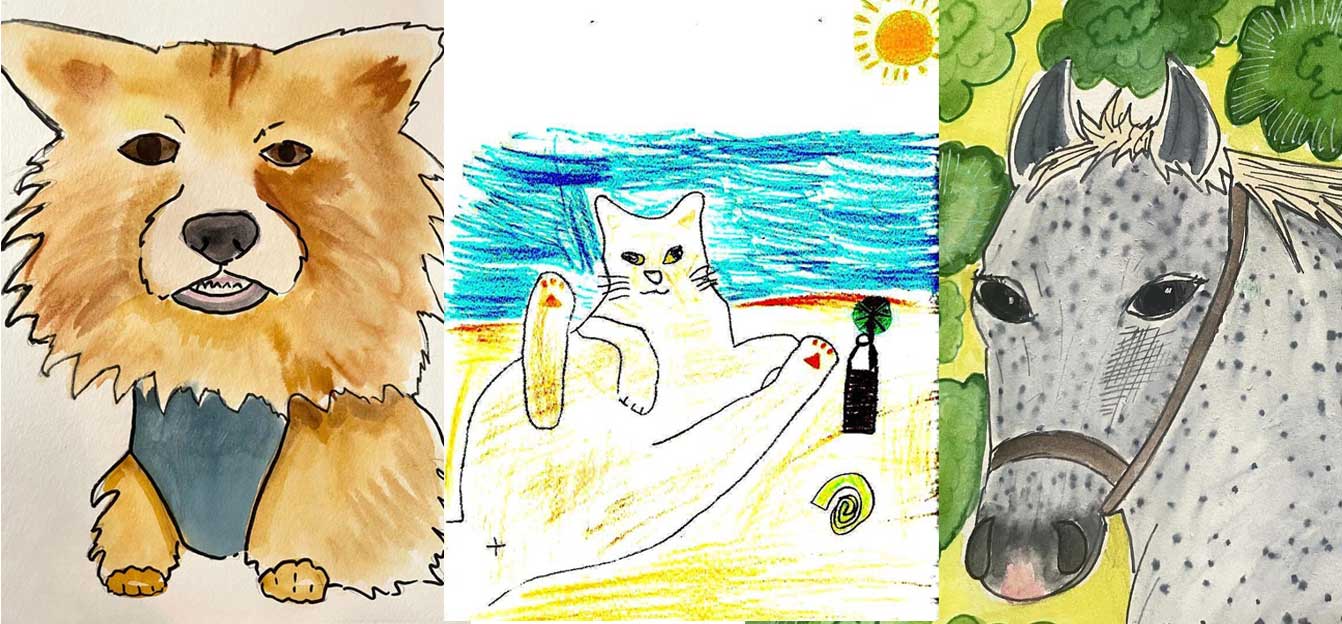 The Friends of Oakland Animal Services most popular FUNdraiser is back! It's bigger and badder then ever!
Here's how it works: beginning August 21, for a donation of $50, you'll receive an electronic masterpiece of your BFF. And for $125, we'll mail you the hard copy of the artwork.
How to get your portrait
Make an online gift of $50 (or more) to Friends of Oakland Animal Services (FOAS). Your donation must be made August 21 through August 28.

1. Complete the form that will be presented to you after making your donation. (You will be asked to upload your donation receipt and a photo of your pet.)
2. Electronic art (gifts of $50 or more) and hardcopy artwork ($125 or more) will be delivered by mid to late October.
3. Request as many portraits as you'd like! One photo per donation please.
4. Tell your friends and family so they don't get FOMO!
More information here.