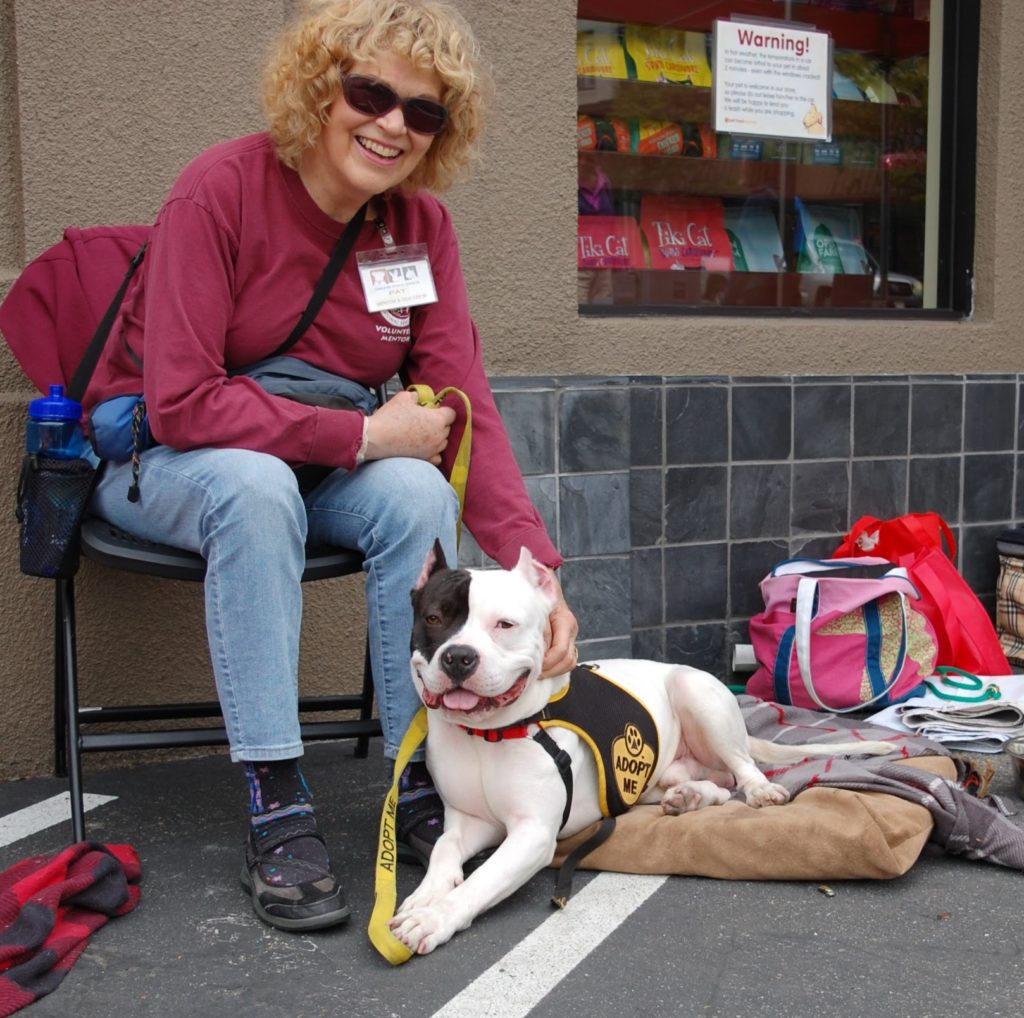 Oakland Animal Services (OAS) lost a giant this weekend. Since Pat Luchak began volunteering at OAS in 2008, she was a tireless advocate for Dobermans and Pit Bulls and other big dogs that were at highest risk for euthanasia. To know Pat was to know her absolute tenacity and unwillingness to accept the status quo for dogs at OAS.
Over many years, Pat was the personal conduit to getting so many dogs to rescue organizations as she relentlessly connected with people far and wide to find help for dogs who would have otherwise been euthanized. She did that up until the end of her life, since even battling her own illness was not a reason to her to give up the fight for vulnerable dogs.
Animal welfare work can be challenging, and at times painful, but Pat brought to it such a beautiful spirit that lifted everyone around her. She showed us what is possible when someone gives their all to help dogs who need a lucky break. She was that miracle for so many. She showed that same compassion to the people around her. We will honor her memory by keeping up the good fight on behalf of the vulnerable dogs who need us to make magic on their behalf.
Please feel free to share a fond memory of Pat in the comments below.