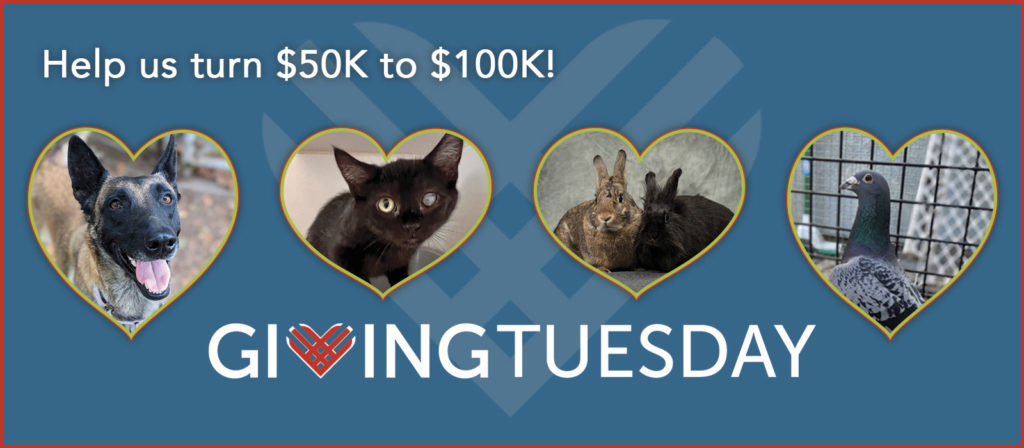 We have a match! By donating this month, you can make TWICE the impact for Oakland's neediest animals thanks to a generous donor who is providing a $50,000 Giving Tuesday match.
Your Giving Tuesday donation will support life-saving programs at the shelter to ensure each animal receives the care they deserve to get a chance to find a home, health, and happiness.
Oakland Animal Services is Oakland's only open-admissions shelter, meaning every animal — homeless, orphaned, injured, unwanted, lost, abandoned, and mistreated — is welcomed.
Last year the shelter took in over 6,300 animals. Intake numbers continue to climb, and OAS needs your support now more than ever.